Home

Free Te Reo Māori Course for our Iwi/Hapū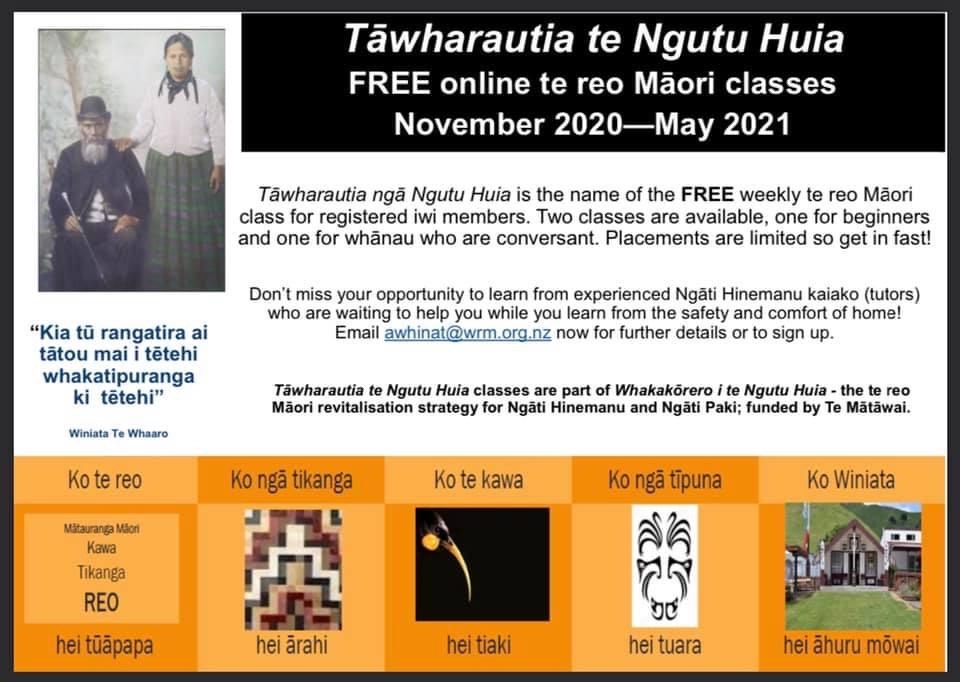 ---
"Kia tū rangatira ai tātou mai i tētehi whakatipuranga ki tētehi."
CLICK HERE TO REGISTER ONLY TAKES TWO MINUTES
NGĀTI HINEMANU & NGĀTI PAKI
VOTE NOW
FOR YOUR
MANAMOTUHAKE
TINORANGATIRATANGA
CLICK HERE TO SIGN ON LINE PETITION
CLICK HERE TO DOWNLOAD A WRITTEN SUBMISSION
CLICK HERE TO SEE LATEST MEDIA UPDATES
or visit our facebook page @NgatiHinemanu to keep up to date will all matters
Winiata Te Whaaro
Mōkai Pātea Waitangi Claims Trust made a communication release on 4 June in an attempt to deter people from signing the Ngāti Hinemanu me Ngāti Paki Heritage Trust petition. However, they only provided select segments of information which could be misconstrued.

We now supply the information in its entirety VIEW MEDIA RESPONSE as evidence to support statements made in the petition. We ask everyone to share this information, and encourage everyone to SIGN here.
Our iwi and hapū were never asked, and so never agreed, to be part of their draft Deed Of Mandate (dDOM) which attempts to subjugate us, whilst taking our claims. This is the main drive to have Ngāti Hinemanu and Ngāti Paki (and our claims) removed from their dDOM until there is a resolution which ensures correct representation and preserves everyone's mana motuhake.